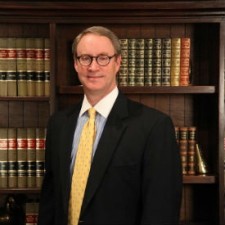 DENVER, February 4, 2020 (Newswire.com) - Owners' Counsel of America, a property rights organization fighting for private landowners nationwide, has elected Kevin Anderson, an accomplished eminent domain lawyer, to serve on its Board of Directors for 2020. Kevin has been a leading trial lawyer in Utah and the western United States for over 25 years. His practice at Anderson Call & Wilkerson focuses on the areas of eminent domain, land use, real estate and construction litigation. Over the span of his professional career, Kevin has handled many high-profile condemnation cases, including actions to acquire land for airport runways, avigation easements, public buildings, electrical power plants, substations, power lines, railroad corridors, access driveways, pipelines, and schools.
Because of his extensive litigation experience, Kevin is also a sought after arbitrator and mediator in eminent domain, land use and other matters.
"OCA's Board of Directors includes highly skilled and effective attorneys from across the country and represents truly extraordinary talent, experience and passion. We are thrilled to have attorney Kevin Anderson helping to lead our great organization." -Leslie Fields, Executive Director of Owners' Counsel of America.
Source: Owners' Counsel of America
Share: