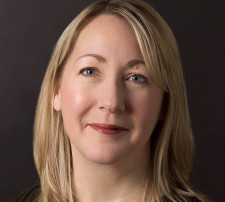 Meet Kelly Walsh and Alan Marcuvitz
DENVER, February 16, 2021 (Newswire.com) - Owners' Counsel of America is pleased to announce the election of two highly accomplished and respected eminent domain attorneys to serve on its Board of Directors. They are Kelly Walsh, a Shareholder with the law firm of Schwabe, Williamson & Wyatt out of Portland, Oregon, and Alan Marcuvitz, a Shareholder with the law firm of von Briesen & Roper, sc, out of Milwaukee, Wisconsin.
Drawing on more than 20 years of experience as a litigator, Kelly Walsh is OCA's Primary member for the state of Oregon. Kelly consults and represents her clients to make sure they receive fair compensation for property taken by the government. She also helps landowners with all aspects of pre-condemnation planning, including guiding them through the process of relocating their businesses or homes. Kelly is committed to ensuring that her landowner clients are well equipped to navigate the complex substantive and procedural framework that surrounds eminent domain, inverse condemnation, and regulatory takings. Her clients include small business owners, large corporations, developers, ranchers, homeowners, condominium owners and homeowners' associations.
Alan Marcuvitz is OCA's Primary member for the state of Wisconsin. Alan practices predominantly in the areas of eminent domain and real property taxation and has extensive experience in both trial and appellate courts. Over the course of his lengthy legal career, Alan has argued many precedent setting cases before the Wisconsin Supreme Court, creating an impressive body of law in both the eminent domain and taxation areas. For many years, Alan has chaired the Condemnation Appraisal Symposium co-sponsored by Marquette University Law School. The Symposium has become the annual go to event for those real estate and legal professionals who are currently engaged in eminent domain matters.
"I have known both Kelly and Alan for some time," says OCA Executive Director Leslie Fields. "Not only are they fantastic lawyers but individuals who care deeply about the property owners they represent. I know they view their new leadership roles with OCA as one more way to help and support property owners to make sure their consitutional rights are not infringed and that they receive the full measure of just compensation that they are entitled to receive."
Source: Owners' Counsel of America
Share: