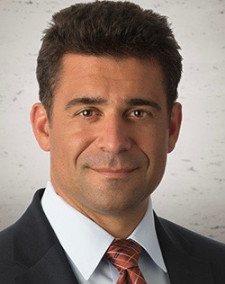 DENVER, February 12, 2021 (Newswire.com) - Owners' Counsel of America (OCA), an exclusive national organization of leading eminent domain attorneys, is pleased to announce the selection of Howard Roston as OCA's Primary Member for the state of Minnesota. In addition to Howard's real estate litigation and transactional practice, he has successfully tried scores of condemnation cases before both court-appointed commissioners and juries, resulting in significant compensation awards for his clients. Howard's substantial condemnation practice is strengthened by his in-depth knowledge of all things real estate, including foreclosures and receiverships; zoning and land use matters; leasing, landlord/tenant issues and liens; real estate tax protests and transactional law; and construction dispute resolution.
In 2017, Howard was invited to become a select member of the Counselors of Real Estate (CRE), in recognition for his problem-solving abilities in areas of real estate counseling. The CRE is an international group of high-profile professionals of prominent real estate, financial, legal and accounting firms who provide expert, objective advice on complex real property situations and land-related matters. Before becoming OCA's Primary Minnesota member, Howard was an Affiliate member with OCA.
"We are thrilled to select Howard Roston as our lead contact and Primary member in the state of Minnesota," says OCA's Executive Director Leslie Fields. "After a thorough vetting process, our members selected Howard because he possesses all the necessary knowledge and experience that OCA's stringent membership requirements dictate. Not only is Howard a first class lawyer and litigator, but he is someone who is dedicated to making sure that property owners are treated fairly and that the awesome power of eminent domain is exercised only in accordance with applicable legal and constitutional protections."
Source: Owners' Counsel of America
Share: