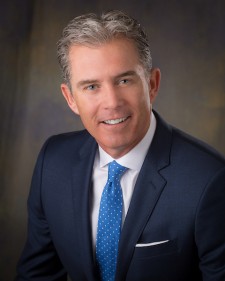 Denver, Colorado, February 5, 2019 (Newswire.com) - Owners' Counsel of America (OCA), an exclusive national organization of leading eminent domain attorneys is pleased to announce the selection of Sioux Falls attorney Clint Sargent as the Primary OCA Representative for the State of South Dakota. After an extended vetting process, Owners' Counsel of America limits its membership to but one eminent domain attorney from each of the 50 states.
The South Dakota seat was previously occupied for many years by Mark V. Meierhenry, who recently transitioned to Emeritus status within OCA. Prior to going into private practice, Mr. Meierhenry was the Attorney General for the State of South Dakota from 1979 to 1986.
The OCA brings together the nation's leading eminent domain attorneys to collaborate in defending and promoting private property rights. OCA attorneys regularly are involved in landmark condemnation cases on behalf of large and small property owners in state and federal courts across the nation.
Clint, who has been practicing with Meierhenry Sargent LLP for over 20 years, is well-known throughout South Dakota, not only for his representation of private property owners in eminent domain takings, but also as a trial lawyer handling some of the state's highest profile criminal and civil cases. Clint has tried over 50 jury trials in state and federal court.
Clint has earned an AV rating from Martindale Hubbel and has been selected by his peers for inclusion in The Best Lawyers in America. In June of 2015, Clint was named South Dakota Trial Lawyer of the Year by the South Dakota Trial Lawyers Association. And in 2017, Clint was inducted as a Fellow of the American College of Trial Lawyers, one of the premier legal associations in North America.
Source: Owners' Counsel of America
Share: