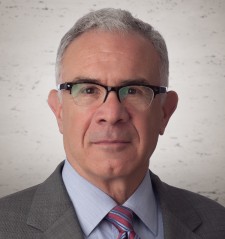 The Owners' Counsel of America is pleased to announce that Minnesota eminent domain lawyer, Mark Savin, will speak at the 13th annual Brigham-Kanner Property Rights Conference in The Netherlands, October 21, 2016.
Jacksonville, Florida, October 17, 2016 (Newswire.com) - The William & Mary Law School Property Rights Project has invited Minneapolis-based condemnation lawyer, Mark D. Savin, to speak at the thirteenth annual Brigham-Kanner Property Rights Conference in The Hague, The Netherlands.  Savin, a shareholder at Fredrikson & Byron, P.A. and the Minnesota member of Owners' Counsel of America, will join fellow panelists in a debate surrounding climate change, sea level rise, storm protection and private property rights.
"With catastrophic weather events impacting coastal communities in recent years, the discussion of who should bear the cost of public safety measures such as dune restoration, levees and seawall repair is of fundamental importance," said Savin. "I look forward to sharing my experiences litigating eminent domain and private property rights actions in what I expect will be a spirited and thought-provoking discussion."
Annually, William & Mary's Property Rights Project recognizes the outstanding contributions of a single individual to the field of property rights scholarship by awarding the Brigham-Kanner Property Rights Prize during the Conference.  Both the Conference and Prize are named in recognition of retired eminent domain and property rights attorneys Toby Prince Brigham and Gideon Kanner for their lifetime contributions to preserving the important role that property ownership plays in protecting individual liberties and civil rights.
In the years since the Conference awarded the first Brigham-Kanner Property Rights Prize in 2004, it has become an important national event attended by scholars and practitioners interested in property law and theory.  The Conference has honored some of the nation's foremost property law thinkers including Frank I. Michelman, Richard A. Epstein, James W. Ely, Robert C. Ellickson, Richard E. Pipes and Retired Associate Justice of the United States Supreme Court Sandra Day O'Connor.
During a ceremony at The Peace Palace on October 21, the 2016 Brigham-Kanner Property Rights Prize will be awarded to the first international honoree, Peruvian economist Hernando de Soto, President of the Institute of Liberty and Democracy.  De Soto has been recognized internationally for his advocacy in favor of formal and legal recognition of private property ownership in developing countries as a solution to global poverty.
Mark Savin is a shareholder at Fredrikson & Byron in Minneapolis, where eminent domain and real estate litigation and advising is at the center of his practice.  Savin represents owners ranging from national and regional companies to local businesses and private landowners.  He regularly represents and advises a leading national discount retailer in eminent domain matters across the country.  He has been involved in many of the largest condemnation projects in Minnesota including the airport expansion, sports stadiums, and numerous redevelopment projects.  
The thirteenth annual Brigham-Kanner Property Right Conference is presented by William & Mary Law School in cooperation with the Grotius Centre for International Legal Studies of Leiden Law School.  The three-day symposium will take place October 19-21, 2016 at The Peace Palace in The Hague, The Netherlands.
About Fredrikson & Byron, P.A.:
Fredrikson & Byron is a 280-attorney law firm based in Minneapolis, with offices in Bismarck, Des Moines, Fargo, St. Paul, Monterrey, Mexico, and Shanghai, China. Fredrikson & Byron has a reputation as the firm "where law and business meet". Our attorneys bring business acumen and entrepreneurial thinking to work with clients, and operate as business advisors and strategic partners, as well as legal counselors. More information about the firm is available at www.fredlaw.com. Follow us on LinkedIn and on Twitter @FredriksonLaw.
About Owners' Counsel of America:
The Owners' Counsel of America (OCA) is a nationwide network of experienced eminent domain attorneys dedicated to protecting the rights of private property owners large and small, locally and nationally, and to advancing the cause of property rights.  Eminent domain is the power of the government to take private property for a public use provided the owner is paid just compensation for the taking. Lawyers affiliated with OCA are in private practice in nearly every state and represent property owners against federal, state, and local governments, utilities, redevelopment authorities and others that may be armed with eminent domain power.  For more information or to locate a condemnation attorney in your state, please visit www.ownerscounsel.com.
Source: Owners' Counsel of America
Share: